RUN - SWIM - BIKE - WALK: 
__________________________

_______________________
_____________________________

 TO RECEIVE A LINMARK SERVICES BID FORM CLICK:  HERE
Please be sure to visit our updated Facebook page
From cross country, to metropolitan based courses we bring the same level of racing excellence across all venues. LINMARK Sports is an authorized ChronoTrack timing company.

We own all our ChronoTrack timing equipment and do not sub-contract our events. Entry process & multi-level media results are all posted, on- going during events, in concert with ChronoTrack Live.
Triathlons - Duathlons
LINMARK specializes in multi- events. Five race splits are standards. Swim check-in for participants accountability is a priority to assure the highest level of event safety from start to finish. Add to your event options with relay and team division. We offer in-depth assistance advising on race setup, development and promotion.
M
any events have our Chrome notebooks on site to just type in their race number, and view their individual results minutes after they finish!  Plus, results are posted on-going to our website's Results page on event day.



 11/12  WALK, RUN SURVIVE 5K & WALK, St. James Church, Newport Ave. & the Boardwalk, Ventnor, NJ  All proceeds benefit the Every Breath Counts Foundation, which donates to three organizations focused on lung cancer: South Jersey Cancer Fund, LUNGevity Foundation and the Lung Cancer Alliance.
CLICK HERE TO ENTER NOW!    
EVENT WEBSITE 
__________________________________________

 11/24  FACE TO FACE 24th Annual TURKEY TROT 5 Miler

with 1 Mile Fun Run/Walk     WEBSITE  Forbidden Dr., Fairmount Park, Chestnut Hill, PA >> REGISTER HERE!
On-line entry closes 11/20/2016.  fFace to Face is a not-for-profit 501(c)(3) human services organization dedicated to the health, well-being, and stability of our community. Face to Face meets basic human needs and reduces suffering. With hospitality, we provide a safe environment and practical tools, which enable the people of our community to confront personal challenges, empower their lives, and fulfill their unique potential.   
____________________________ 
 11/25  5K TO BENEFIT HELEN DILLER VACATION HOME FOR BLIND CHIDREN, AVALON, NJ   Kick-Off Festive Friday in Avalon and work off Thanksgiving dinner at the 3rd Annual Turkey Trot.  5K Run or 1.5 Mile walk to benefit the Helen L. Diller Vacation Home for Blind Children.  30th & Avalon Avenue Avalon, Kick-off Festive Friday 11/25 at 10 AM.  EVENTS: 5K Run or 1.5M Walk - Run starts at 10 AM - Walk starts at 10:15 AM  Pre-registration: $25 Click Here to Register Now! Day-of Registration: $35 (8 AM - 9:45 AM in Avalon's Community Hall - 30th and Avalon Ave.)   Prizes awarded to top 3 men and women each age group & the top 3 men and women overall. Plus, you don't have to come in first to win a prize... the most festive dressed group/team will win a prize.  Awards conducted inside the Avalon Community Building, beautiful flat and fast 5K. 
__________________________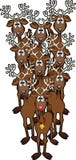 11/26  1st Annua1 
 5K PITMAN REINDEER 5K RUN!    Rain or Shine 
Start & Finish Revised:  Kindle School, 211 Washington Ave., Pitman, NJ
08071.  Presented by the Pitman Panther Band Association   
CLICK HERE TO ENTER
>>  9 AM Start:   Amenities include commemorative event shirts.  All proceeds to benefit the music programs of Pitman's Middle and High School students.
Run or walk off Thanksgiving dinner, . . have fun with family and friends!
________________________________     
DECEMBER 2016 -  Events added as confirmed. . . on-going process thru the year** __________________________________________________________________________________
JANUARY 2017   NOTE:  CONFIRMED 2017 EVENTS CALENDAR NOW BEING UPDATED.  
 Please follow  our EVENTS Page to view all upcoming events with their websites & entry link/info.
ANNOUNCEMENTS:
2016-2017 EVENTS PAGE NOW UPDATING>  CLICK TO VIEW
>>> 2017 GCBS 4.4 LOTTERY NAME SIGN-UP LINK ACTIVATED  -- NOV. 1, 2016 to JAN.6, 2017:
 TO REGISTER YOUR NAME ONTO THE LOTTERY NAME LIST>>  CLICK HERE NOW << 
______________________________                
IMPORTANT!  2017  GCBS INITIAL ENTRY INFO. DOCUMENT GUIDELINES LINK >> CLICK HERE <<  
DATES FOR EACH NAME SELECTION ROUND ARE LISTED IN THE GUIDELINES. . . WITH EACH SELECTION ROUND'S ENTRY DEADLINE DATE. 
  Please print a copy to keep for a handy reference regarding the lottery sign-up time line . . . . AND  exact dates for each selection round.  Plus, essential participation info.!
_____________________________
>>CLICK HERE TO VIEW 2017 GCBS CHARITABLE CONTRIBUTIONS QUALIFIED EARLY BIRD NAME LIST.

Emails & post cards, with early bird secured entry process were sent for ability to proceed on-line to complete the 2017 entry form, and entry fee payment.   
EARLY BIRDS ARE NOT TO UTILIZE THE LOTTERY FOR THEIR ENTRY PROCESS. 
MUST UTILIZE ONLY WHAT WAS SENT TO THOSE ON THE EARLY BIRD CHARITABLE NAME LIST.   
  
Questions:  Email   
lindat@linmarksports.com
_______________________________
Only a current year entrant from the 4.4 or the one mile bay challenge swims, had the ability to participate in the charitable contributions program,
which also offers the contribution's incentive to receive the Charitable Early Bird designation for the following year's swim entry process.  
Please know that the Great Chesapeake Bay Swim exists solely for its charitable funding of the event Champion's Challenge program.  All funds benefit many MD charitable organizations with the largest funding going to the Maryland March of Dimes.  GCBS is a 501(c)(3) IRS approved tax-exempt event.  Entry fees, and contributions are all included in this designation.  
2016 Wrap up:
25th Annual Great Chesapeake Bay Swim continued pre and post swim day updates will be on-going and continually posted at the GCBS feature date of 6/12 on this site's  
EVENTS CALENDAR
  -- 
 2016  4.4 Digital Album posted.
See GALLERY page
.